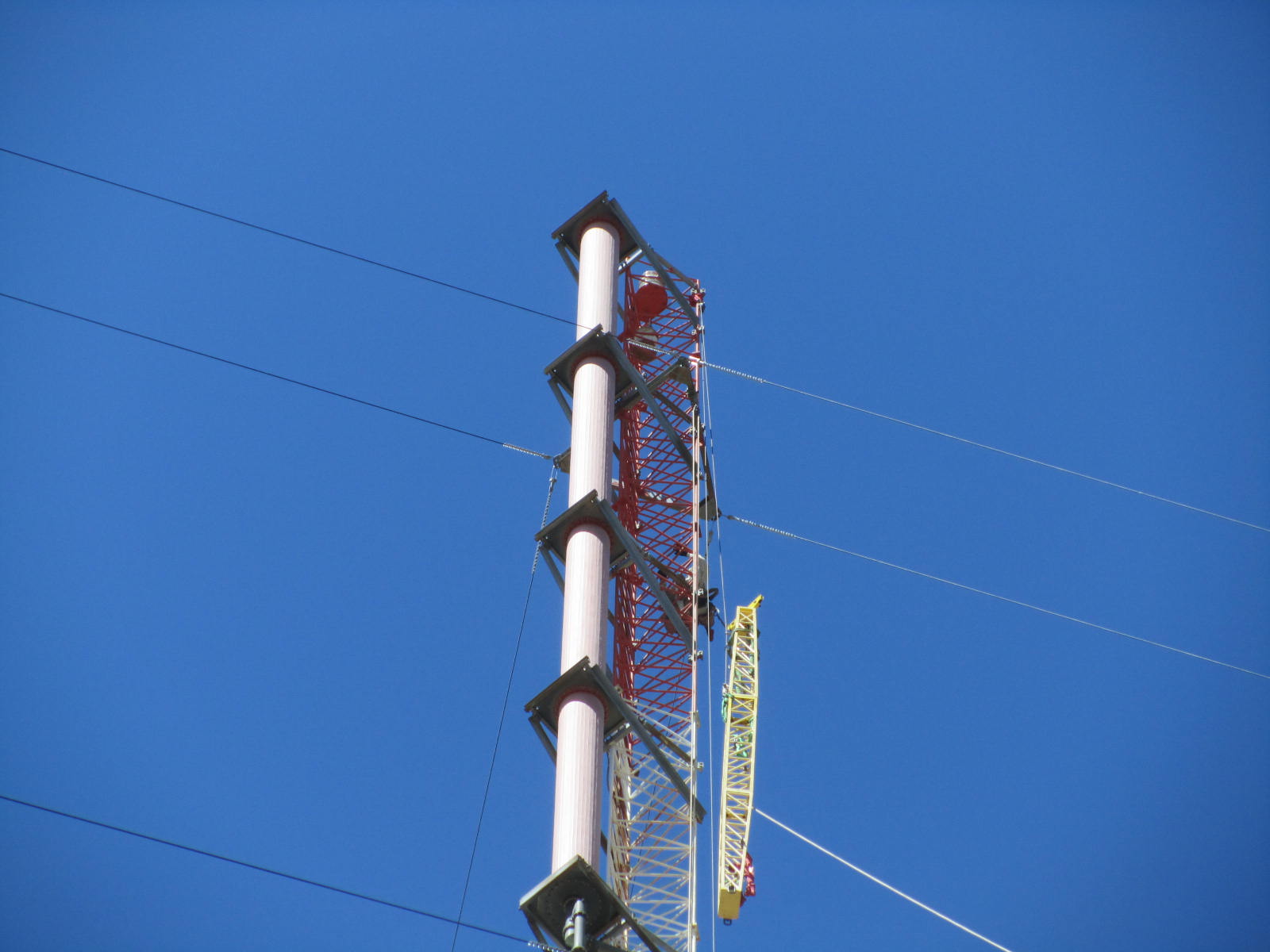 Television
Here at Beckman Tower, building TV stations is our specialty. We install antennas and custom antenna mounts for a variety of applications. Our skilled workers are adept at running all types of transmission line, be it coaxial cable or plumbing hard copper lines.
UHFTelevision Broadcast Antenna Installations
Beckman Tower installs and removes High power and Low power UHF and VHF antennas.
High Def UHF and VHF
We have replaced many High Power Anologue antennas with Low Power High Definition antennas with the transition of Broadcast Television from Analogue to High Def. When your market is ready to run more power call Beckman Tower for an upgrade!
High Def Janpro Antenna Channel 3. Recently installed on 400-foot tower at St. Ranch near Angels Camp, California.